First Gaming Convention you ever attended?
Just after I started playing D&D (mostly solo), I happened to be in a local rec-centre that was holding a comic/gaming convention. I begged my mother for the admittance fee and she relented. I don't know what I was expecting, but it turned out to be a huge disappointment.
A lot of older guys in Iron Maiden t-shirts who took themselves far to seriously and wouldn't talk to an kid, even one that seemed eager to learn. I bought a couple of Captain Carrot comics and bugged out. I think my mother thought I didn't spend enough time in there to justify the entrance fee. She was probably right.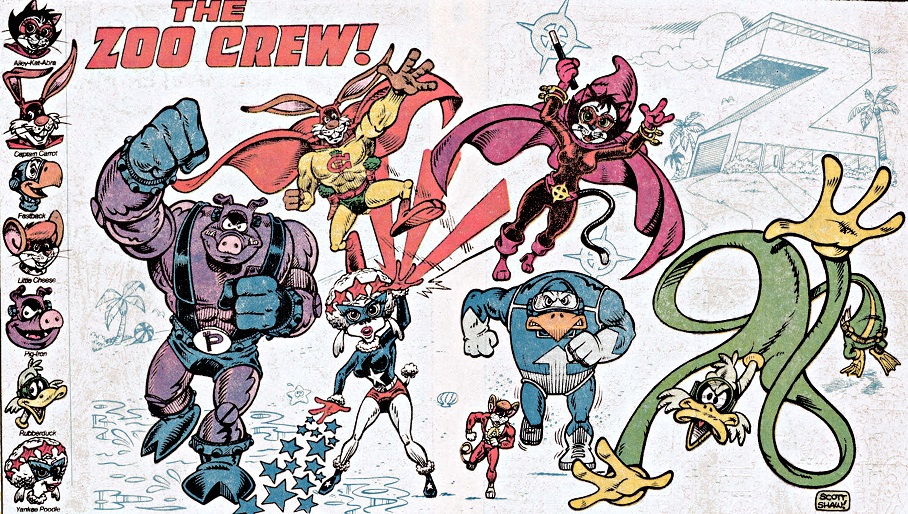 but the Zoo Crew will forever be, AWESOME!.