Taking a break from the current collection of retro-cartoon Loot, I've recently started watching '
Boardwalk Empire'
and was immedicately struck by one character's (a WWI vet) choice of weaponry.
These particular pieces of violence would fit well into any game with a touch of grit. FYI, the knub on the pommel-end is known as the skull-crusher and is used primarly for 'crackin' walknuts'.
Also available as a sword..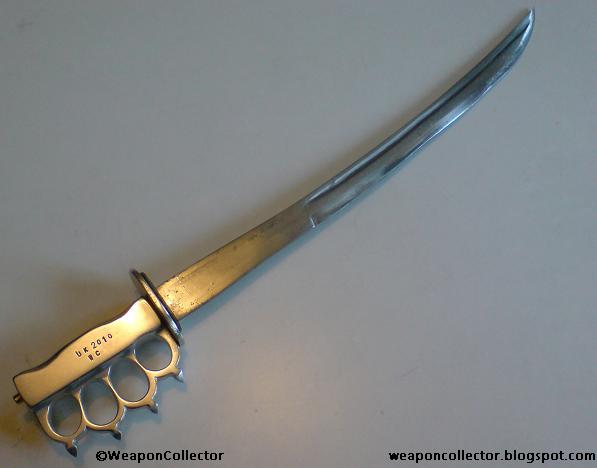 or for a more fantasy style campaign...